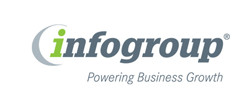 Infogroup's Monday announcement of enhancements for their Express Update service mainly focused upon how they could help businesses claim their listings, optimize through an expanded set of data points, and submit their information to the Infogroup database. But, the press release also contained an unhappy surprise for Internet Yellow Pages companies: declaration that Infogroup is also launching an online directory in tandem with the improved Express Update service.
Here's the key part:
"Express Update will also create public online profile pages for every business in the Infogroup Business Database. This new feature essentially gives all businesses — whether they have a website or not – a visible online presence."
For IYP companies, this cannot be a good thing. Quite a number of Yellow Pages sites receive business listings data from Infogroup, as well as many other types of online directories such as reviews sites, local social media services, mobile directory apps, etc.
While it's true that people launch business directories on the internet nearly every day (barrier of entry is low, requiring little more than a database with a web interface slapped-on), it is not every day that a major data aggregator and supplier of YP information does this, nor one which can likely develop necessary search engine ranking clout rapidly.
IYPs already have suffered in terms of natural search traffic due to increasingly aggressive changes by Google in recent years, such as introduction of Google Place Search pushing IYP listings down in visibility and rankings for many top local searches.
But, if Infogroup does its SEO right, it could edge IYP sites out of even more traffic. While Infogroup will have to go to some considerable lengths to develop its PageRank (the site is new, so it's showing zero toolbar PR), the company has the resources necessary to do so at a time when some YP companies have scaled back technological resources due to budgetary stress. For Infogroup, any additional organic traffic likely will convert to upside overall, and one can imagine that they could parlay this traffic into additional customers as SMBs discover their listings and seek to claim them. If Infogroup develops enough traffic in this directory they might eventually sell ad inventory through it, becoming an ad network partner.
Search marketing managers at YP companies should be concerned that introduction of these new pages could impair their rankings, particularly for those companies that are receiving data from Infogroup — Google has worked hard at reducing instances of duplication from the SERPs, and as the original, authoritative source for much of this business information, Infogroup's directory pages might be able to trump pages for the same businesses at IYP sites.
From a business strategy viewpoint, Infogroup's move is also brilliant and simultaneously troubling for YP companies. As consumers appear to be going straight to search engines — Google in particular — and less to directory sites, YP companies have been put in the position of appearing to be less necessary middlemen positioned between consumers and businesses. As one of the larger and more authoritative local business data sources, Infogroup's move to market themselves even more directly to SMBs circumvents YPs, leaving them out in the cold.
I can see that Infogroup has published the profiles under their listings.expressupdateusa.com subdomain, but Google is only showing 16,900 pages indexed so far — that's only a tiny fraction of the total number of businesses in their database. They have a long way to go to get all of those pages indexed, but this will still be worth watching for the IYP SEOs.
Tags: data aggregators, infogroup, IYP, online yellow pages