I happened to see Greg Sterling briefly at SMX East today, and he alerted me that Google announced that they've launched "+snippets" for Maps, allowing users to share Google Maps pages with their friends in Google+: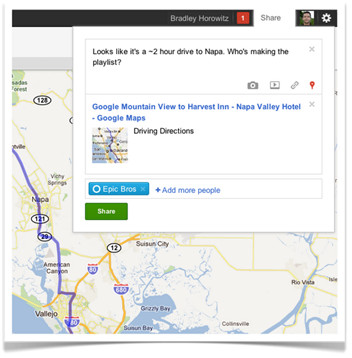 Could this be what the "big changes planned for Google Maps" rumor I earlier reported was referring-to?
I'm not sure. But, I think there could still be more to come in terms of the Google Plus pages for businesses. The snippet interfacing may just be the first stage of further integrations.
UPDATE: a Google Alert just notified me that Greg Sterling also posted a mention of this on Search Engine Land in "Google+ Sharing On Maps A Template For Other Products"