Have you tried out Google Maps in "Treasure Mode" today?
I just noticed it late in the day. On the left side is a box for more information about the new beta program: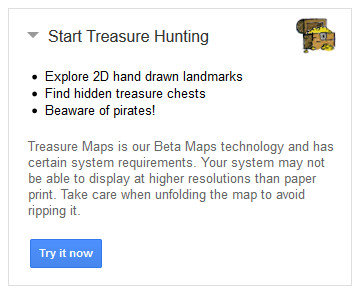 Even more information may be found at the "Explore Treasure Mode with Google Maps" video Google produced to educate about the program:
Of course, before pursuing treasure hints too far, carefully review and take into account today's date.
Tags: April Fools Day, Google Maps, hoaxes, pirates, treasure maps